29th September 2023. MTCA Headquarters, Kingharman Road, Freetown
In continuation of the commemoration of the United Nations World Tourism Organization (UNWTO) World Tourism Day, the Ministry of Tourism and Cultural Affairs and its sub-vented agencies, the National Tourist Board and the Monument and Relics Commission have held the first Inter-Heritage School Club Quiz Competition. The Competition was sponsored by One Love Salone Foundation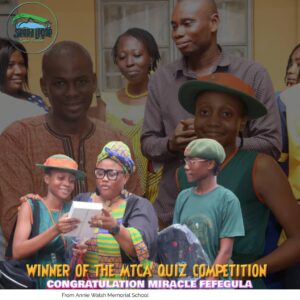 The essence of the competition was to revamp School Heritage clubs by catching the pupils young at JSS level and get them abreast with the country's heritage and culture.
The participating schools for the Competition were Annie Walsh Memorial, Henry Fergusson, Bishop Johnson Memorial, Saint Edwards, Freetown Secondary School for Girls, Saint Joseph's Convent, Methodist Girls High School and Vine Memorial School. The quiz questions were on Tourism, Culture, Civic Education and the environment.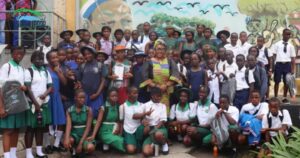 The Director of Culture, Foday Jalloh intimated that they were excited to start this year's long celebration of the World Tourism Day with school going pupils as they are the future for Sierra Leone, the future for tourism and green investment and for promoting and packaging our cultural and natural heritage. He maintained that the competition will go a long way in teaching the national history, cultural history, public history and other pertinent subjects offered in schools.
The Annie Walsh Memorial School came first, Saint Joseph's Convent took second position whiles Methodist Girls High School came third. Miracle Fefegula of the Annie Walsh emerged as the best pupil and won the grand prize of a brand-new Apple iPad. There were prizes for the second and third Schools and all participants were gifted with a school bag.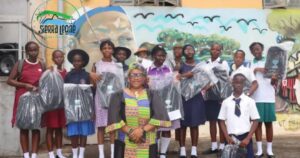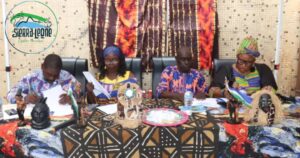 The Chief Judge who doubles as the Administrative Manager of the Monument and Relics Commission, Ann-Marie Kamara applauded the pupils for putting such a wonderful performance and also the teachers for preparing the pupils on a very short notice.
MTCA Communications
info@tourism.gov.sl