19th October – 8th November, 2023.
Participants from Sierra Leone's Tourism and Cultural sectors have concluded a three-week seminar on Tourism Planning and Cultural Construction for Sierra Leone at the Central Academy of Culture and Tourism Administration (CACTA) in Beijing, People Republic of China. The scholarship which catered for 25 sector players from the Ministry of Tourism and Cultural Affairs, the National Tourist Board, Monuments and Relics Commission, National Museum, International Theater Institute, tour operators and travel agency, community leaders, Councilors, Chef Association, media practitioners and influencers was facilitated by the Minister of Tourism and Cultural Affairs, Nabeela Tunis to enhance the capacity and expose sector players to contemporary tourism and cultural models.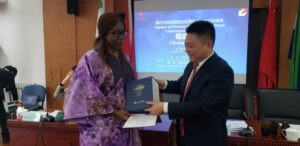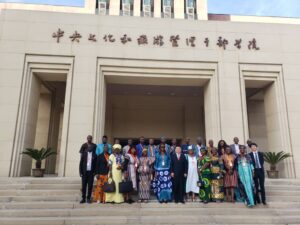 As an emerging tourist destination that has made enormous inroads both in domestic and international tourism, the country's tourism and cultural industries suffers from acute human resource capacity and expertise to meet the growing demands of the sector. It was against this backdrop that the Minister, Nabeela Tunis facilitated and sought the support of the Chinese government to support the Ministry and its agencies with capacity development by getting sector players to learn from what China has done in tourism and culture and replicate same in Sierra Leone.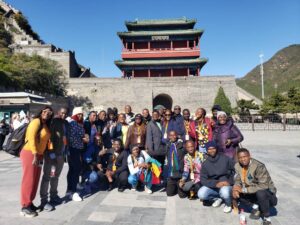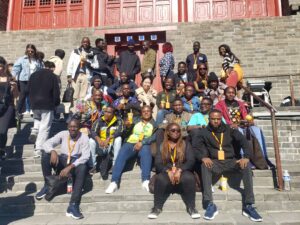 Opening the seminar, the Deputy Director of International Exchange at CACTA, Miao Bi expressed delight at meeting with the participants from Sierra Leone and called on them to make the most of the training.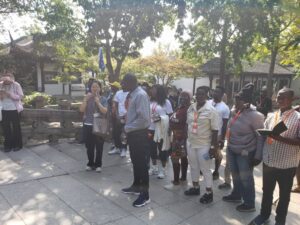 In his welcome address, the Vice President of CACTA, Chen Feng intimated that the world is evolving and the demand for expanding is stronger. He said the seminar will not only build the capacity of participants but also strengthen the bilateral relations between Sierra Leone and the People Republic of China.
Fatmata Samura on behalf of the Ministry and the participants underscored the strong and enduring diplomatic relationship between Sierra Leone and the People's Republic of China which has yielded numerous benefits. She mentioned that the knowledge and skills gained will not only enhance their individual capacities but will also contribute immensely to the broader development of tourism and culture in Sierra Leone.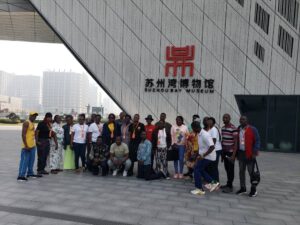 The seminar covered lectures on various topics ranging from Rural Tourism Development, Tourism Promoting Poverty Alleviation, the Forbidden City and its Cultural and Creative Products, Belt and Road Initiative, Global Travel Trend and Chinese Tourist Hotspots, Development and Planning of Regional Tourism to the Development and Dynamic Observation of Virtual Tourism. Participants were taken on a conducted tour of the Great Wall of China, Tiger Hill (Huqiu) in Suzhou City, canal culture exhibition hall in Gusu District (boat tour), the humble administrator garden (Zhuozheng Garden) UNESCO World Heritage site, Suzhou Bay Digital Art Museum, field trips to tourism towns and rural homestays and the Forbidden City of Beijing. Participants were certified after the completion of the seminar.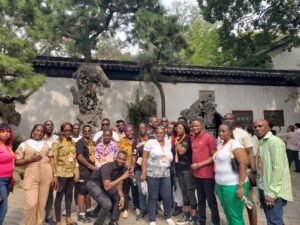 MTCA Communications
info@tourism.gov.sl