Tremendous efforts have been made by the government of Sierra Leone to boost tourist arrivals and increase tourism receipts. The introduction of the Visa on Arrival policy for 150 nationalities makes the country more accessible to visitors as the hassle to send the passports via post / DHL to Sierra Leone embassies and consulates abroad is now a thing of the past.
In addition to that, the Government of Sierra Leone has eliminated GST on all Aviation related charges in a bid to reduce airline ticket prices with effect from January. If this is implemented as planned, we are going to be a very competitive destination as the flights will be cheap to encourage more tourist arrivals thus, generating more revenue for the government to support the infrastructure and other areas. The only challenge will be, a national carrier and to develop the charter aircraft market to make our destination extremely attractive and highly competitive with the tourism heavyweights in Africa. We have all it takes to overtake them as we are bestowed with a full package to attack's all kinds of tourists ranging from Eco-Tourism, SSS (Sun, Sand & Sea) Lovers, Cultural Tourism, Heritage or Root Tourism, etc.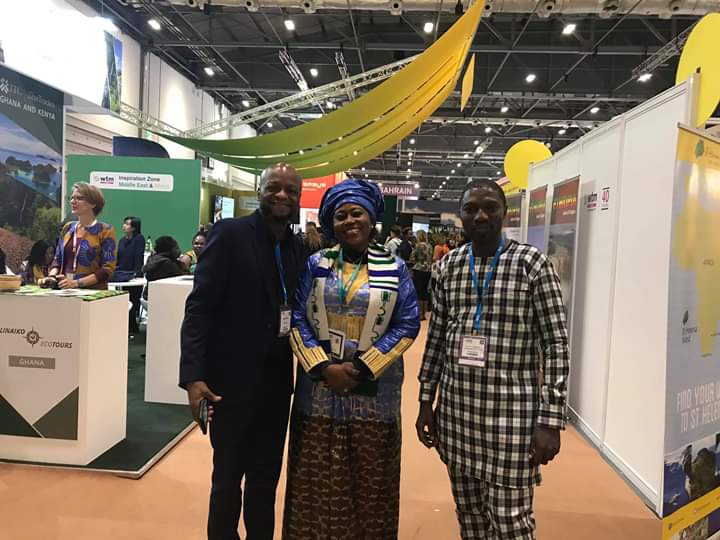 The strides of the Tourism Stakeholders who participated at the just concluded #WorldTravelMarket (WTM) in London, #TopResa in France and #ITB in Berlin are obviously becoming the cornerstone to this new development. The Astute Honorable Minister of Tourism & Cultural Affairs – #MemunatuPratt and team including the #NationalTouristBoard have been working closely with the private sector to identify these frailties and to proffer solutions to remedy them. She promised this and has delivered and now we expect more to be done back home to work with the Airport authorities to make the airport hassle-free.
However, we are looking forward to the next big step to embark on environmental education for tourism and put policies in place to save our wildlife by protecting the forests all over the country. This can be done through proper inter-ministerial coordination. Together, we can make Sierra Leone the enviable destination in Western Africa if not the whole Continent.