The Ministry of Tourism and Cultural Affairs in collaboration with the management of Tacugama Chimpanzee Sanctuary held a press conference marking the beginning of the commemoration of National Animal Week in Sierra Leone. The week-long event is packed with a variety of activities aimed at raising awareness of the critical state of the Chimpanzee and advocating for its recognition as Sierra Leone's National Animal and face of Tourism.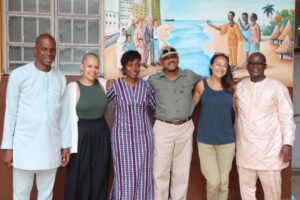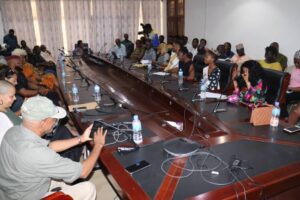 In her remarks, Minister Nabeela Tunis underscored the importance of nature and the existence of animals in our mist. She encouraged newsmen and influencers to use the Animal Week to showcase and promote the wildlife.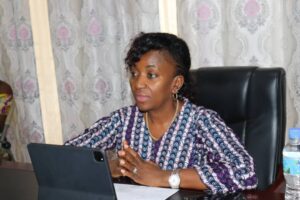 The founder of Tacugama Chimps Sanctuary, Bala Amarasekaran highlighted the importance of Chimpanzees to the environment and urged the press and influencers promote the raise more awareness about the Chimps.
The Minister, Nabeela Tunis met with the CEO of Kings Empire, Valentine King the organizers of the House of Stars Reality TV Show. The meeting was geared towards informing the leadership of the Ministry of Tourism and Cultural Affairs about the start of the maiden edition of House of Stars slated for 26th November, 2023 and also presented the 24 contenders to the Ministry. The packages for the eventual winner are a three bedroom apartment, one hundred thousand new leones and a brand new vehicle. They intimated that the show will be the best reality TV Show in Sierra Leon and called for the Ministry's support in making the show a success.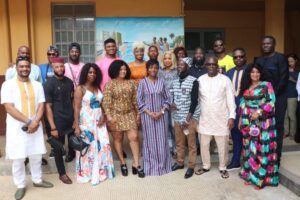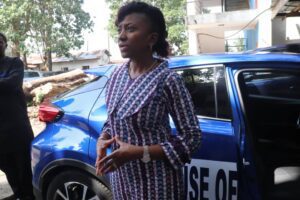 The Minister thanked the organizers for hosting such a significant event that will not only make stars but also contribute to showcasing the country's culture. She assured them of the sector's support and encouraged participants to do well and sell Sierra Leone positively. Madam Tunis unveiled the Car as part of the package for the winner of the show.
👉Madam Jenneh Amara Bangalie and the entire Board members of Miss Sierra Leone Limited presented the winner of Miss Sierra Leone 2023, Diasy Princess Moijueh Abdulai to the Minister of Tourism and Cultural Affairs. Madam Bangalie acknowledged the Ministry's support and was excited that Minister Tunis was part of the crowning of Miss Salone 2023. The winner, Diasy Princess Moijueh Abdulai is an A student in Chemistry at Fourah Bay College, a brilliant young lady with beauty and brains. Madam Bangalie was thankful that she was made the queen, a decision she thinks was the correct one.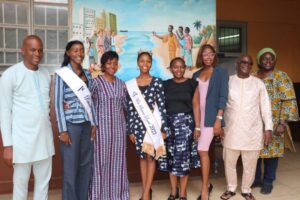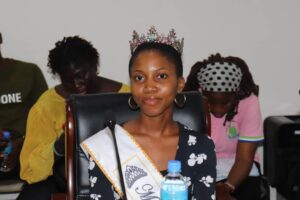 The Minister applauded Queen Abdulai on being crowded Miss Sierra Leone 2023. She called on her to go for more heights and promote the country's unique tourism and culture.
MTCA Communications.