The Ministry of Tourism has on Friday 30th August 2019 held a National Consultative Meeting for Practitioners of the Arts, Culture and Creative Industry at Miatta Conference Hall, Brookfield, Freetown With the theme: " Harnessing our Cultural and Creative Industry for Sustainable Tourism Development".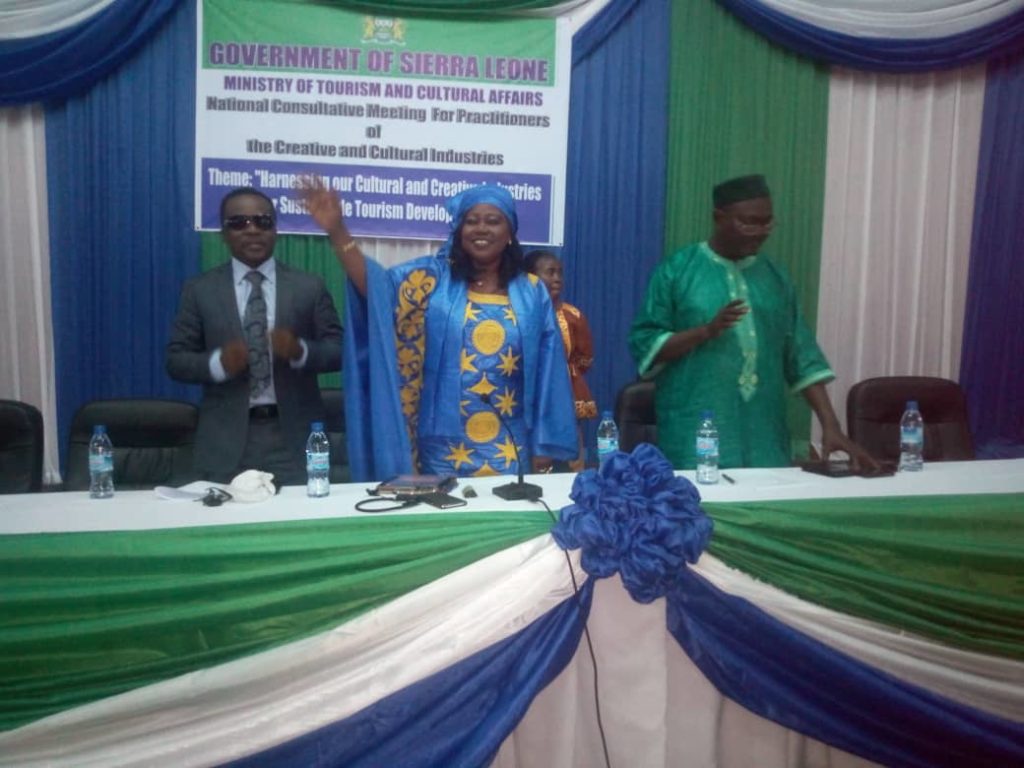 Speaking on the theme, the Minister of Tourism and Cultural Affairs, Madam Memunatu Pratt said the essence of the meeting is to create an atmosphere to brainstorm and identify the Foundation of Arts, Culture and Entertainment (FACE), adding that allocating resource for grant, loans, purchasing of equipment and instruments and capacity building that will steer the growth of national development for the creative and cultural industries in Sierra Leone.
She said that, before the consultative meeting, they had meetings with other stakeholders of the entertainment to capitalize and empower the entertainment sector.
The President of Foundation of Arts and Culture Entertainment (FACE) Jimmy Bangura, said that his initial reaction to accept the Presidency of FACE was not favored by himself because of the challenges he faced before in the entertainment industry.
"Madam Minister was highly effective in persuading me to give a chance and looking at how His Excellency President Julius Maada Bio is poised to develop the entertainment industry", he said, adding that he has had series of meetings with DJs and other individuals in the entertainment industry.
He said the idea of FACE was initiated out of the genuine desire to address the many needs in the entertainment industry.
He said that they had tried very hard to make positive happening or change during the time of the previous government but it was not successful.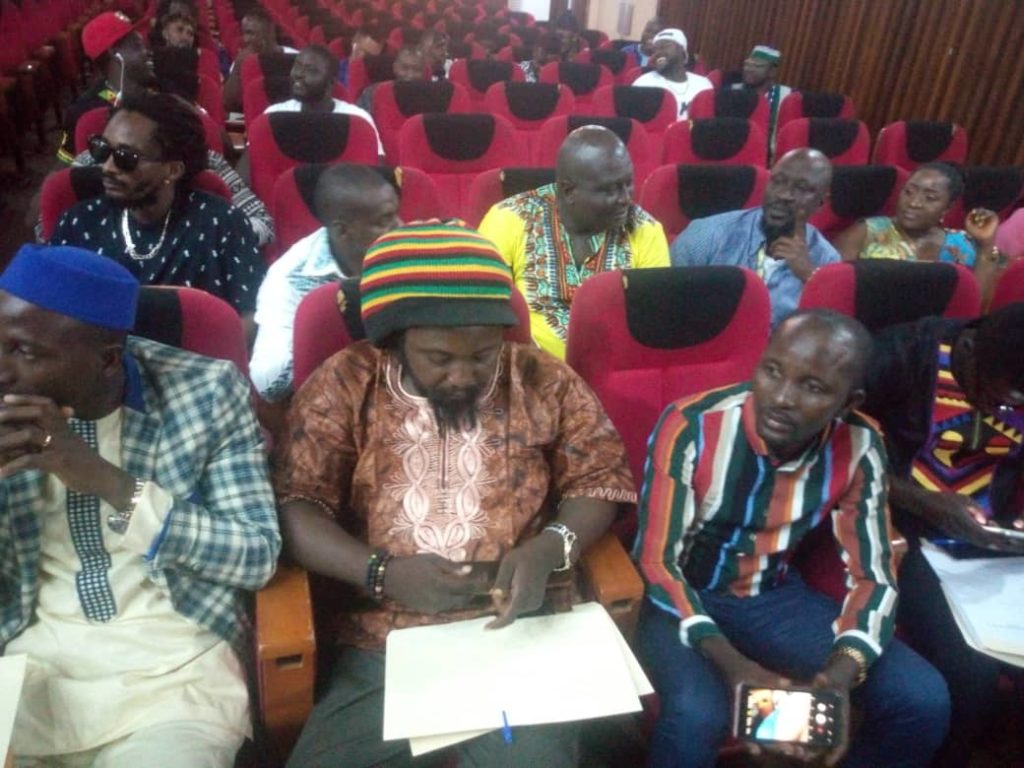 Jimmy B. continues that the aim of the Foundation is to build a link between the private sector and the entertainment industry.