The Ministry of Tourism and Cultural Affairs in collaboration with the Ministries of Trade and Industry and of Social Welfare, Gender and Children's Affairs today Friday 25th October, 2019 launched the Sierra Leone UNWTO Gender Women and Tourism Chapter at the Family Kingdom Resort, Freetown.
Speaking at the launch, the chairlady of the event, Hon. Veronica Sesay expressed her honour to chair the occasion, and appealed to state actors and policy makers to employ more women in top government positions. "What men can do, women can do it," she added.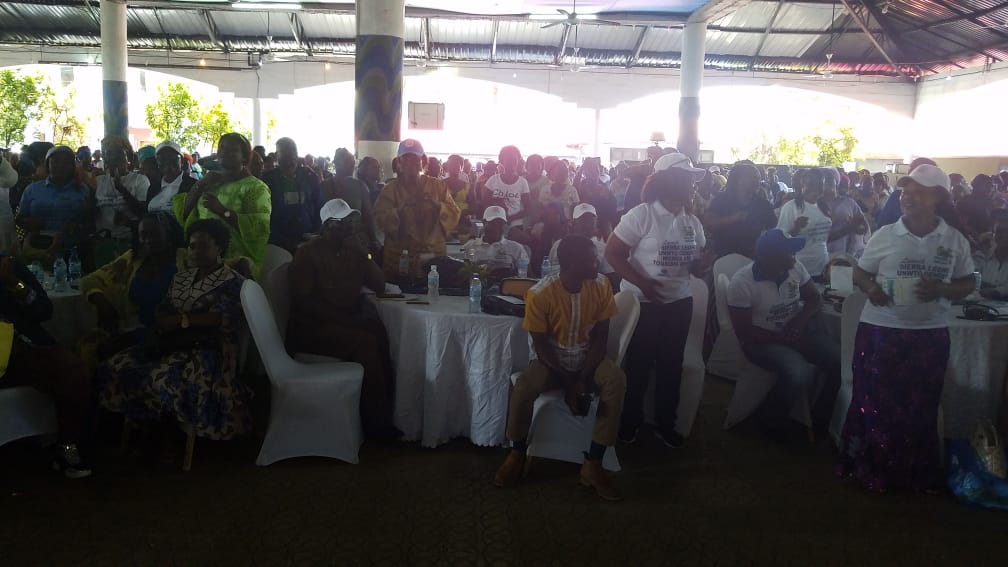 She expressed thanks to all donor partners and the National Tourist Board for organizing the event, acknowledging that there have been lots of improvements in the Tourism Industry with Minister Dr. Memunatu Pratt at the helm.
Launching the Sierra Leone UNWTO Gender Women and Tourism Chapter, the Minister of Tourism and Cultural Affairs Dr Memunatu Pratt said that expressed delight that Sierra Leone has gained membership into the UNWTO. She revealed that this is the first year Sierra Leone has joined UNWTO and had attended the conference.
She urged all Sierra Leoneans to market the country locally and internationally. " We have so many things in the country to market international and to help the industry," she said.
She noted that there is a lot of benefits from the UNWTO which will subsequently be of benefit to the country. She thanked President Rtd. Brig. Julius Maada Bio for supporting the Tourism sector.
Honourable Member of Parliament Constituency 131 who doubles as Chairman of the Parliamentary Oversight Committee on the Tourism Industry, Hon. Mohamed Sheriff Rahman Coker also expressed his delight to be part of the launching ceremony.
He acknowledged the tremendous improvements in the Tourism Industry under the leadership of Dr. Memunatu Pratt as Tourism Minister, assuring that as parliamentary he would do his best to ensure that the Tourism Industry develops.
The event was graced by hundreds of women from all walks of life, as well as a display of culture.