The Ministry of Tourism and Cultural Affairs and Statistics Sierra Leone have launched the National Tourism Census Report at the Miatta Conference Centre in Freetown on Monday January 13, 2020.
According to the Minister of Tourism and Cultural Affairs, Dr. Memunatu Pratt the report is the mother of all Geographic Information Systems (GIS) mapping in Sierra Leone. Not only will it help to reduce fraudulent activities, it will equally give marketing a very good position. The report would help in the institutionalization of tourism and the development of the tourism master-plan for Sierra Leone.
At a time when access to reliable data remains a very big challenge in the country, Commissioner Yeama Thompson of the Right to Access Information Commission (RAIC) is optimistic that the tourism census report would greatly solve that problem.
Funded by the Government of Sierra Leone, the report would contribute to the advancement of tourism in the nation by providing real-time information on touristic resources around the country.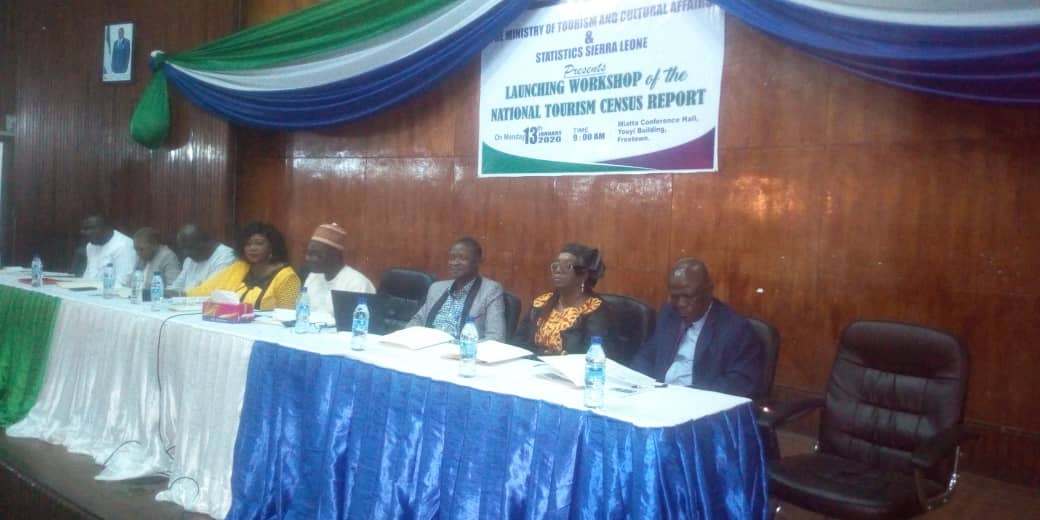 Andrew Bob-Johnny is the Deputy Statistician-General, he stressed that geographic Information Systems (GIS) are very important for tourism development hence the commissioning of Statistics Sierra Leone to do such data compilation. This was the first of many collaborations that the Ministry of Tourism and Cultural Affairs and Statistics Sierra Leone would be doing to transform the face of data collection and distribution and tourism management in Sierra Leone.
Mohamed Rahman Swarray is Minister of Information and Communications, he said they would popularize the document while stressing that that was the first geospatial report since Sierra Leone gained independence.
Sharing information with potential tourists about the location of touristic and cultural resources could be one of the most ambitious moves by the Ministry of Tourism and Cultural Affairs but there remains another issue.
Providing security on touristic sites is even more significant for overall development.
The data in the report will help the Security Sector to know the most important areas where they should concentrate remarked Internal Affairs Minister, Edward Soluku.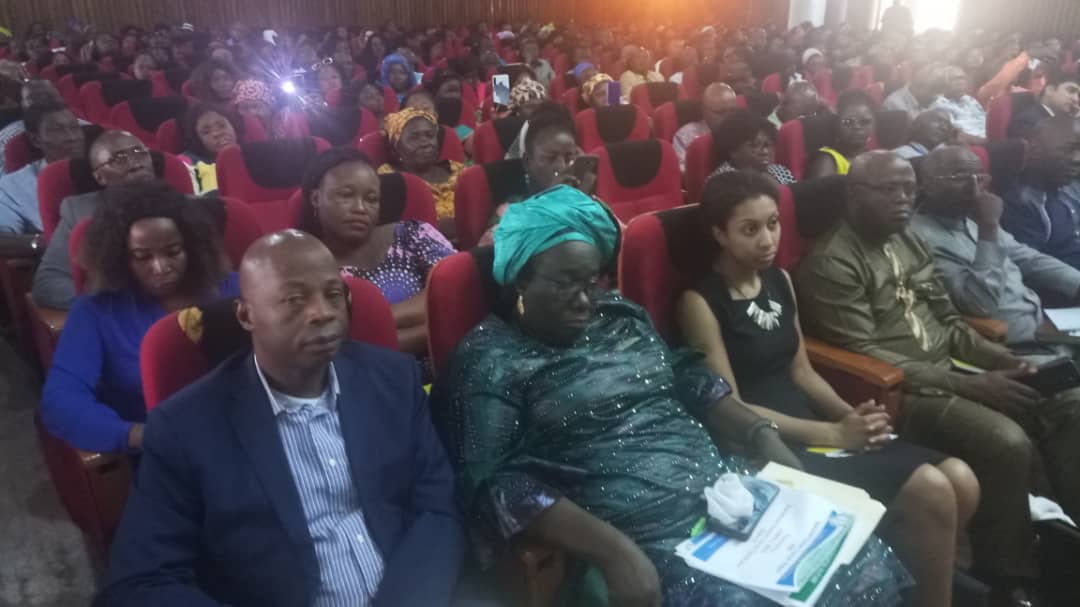 Andrew Jaia Kaikai, Chief Immigration Officer promised that they would continue to collaborate with the Ministry of Tourism to put tourism on a very high pedestal while making it the most economically viable sector in the country.
The Sierra Leone Association of Tourism and Hospitality Professionals (SLATHOP) presented a gift to Dr Memunatu Pratt for her meritorious contributions to the promotion of tourism in Sierra Leone.
The ceremony which was chaired by the Deputy Minister of Tourism and Cultural Affairs, William IK Robinson was attended by personalities from all walks of life.