A Chinese Tour Operator has shown interest in bringing investors to Sierra Leone.
B. Tours Chine solicits the services of companies seeking to invest in Africa and other developing countries.
In a meeting with Sierra Leone's Minister of Tourism and Cultural Affairs, Dr. Memunatu Pratt, an Official of B. Tours Chine, Matthieu Lin requested a proposal detailing the West African Nation's investment opportunities.
He said they usually move investors from China to other countries after thorough investigations and considering the benchmarks set for investments in Western Africa.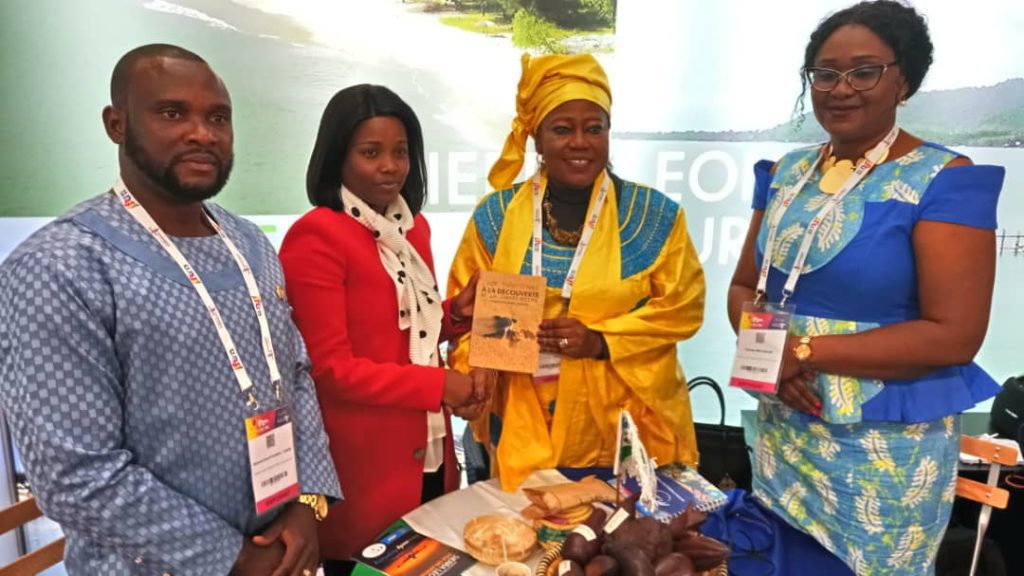 The meeting which took place during the International and French Tourism Market (IFTM) Top Resa Exhibition in Porte de Versailles, Paris France on Wednesday 2nd October 2019 left the Tourism Minister in awe.
"It looks interesting. We want investors to do business in Agriculture, Fisheries, Mining, Sea Transportation and Tourism. We also need capacity building, we need to subscribe to the digital platform. We are promoting tourism but also need investments. We want investments to support the Tourism Sector." Dr. Memunatu Pratt remarked.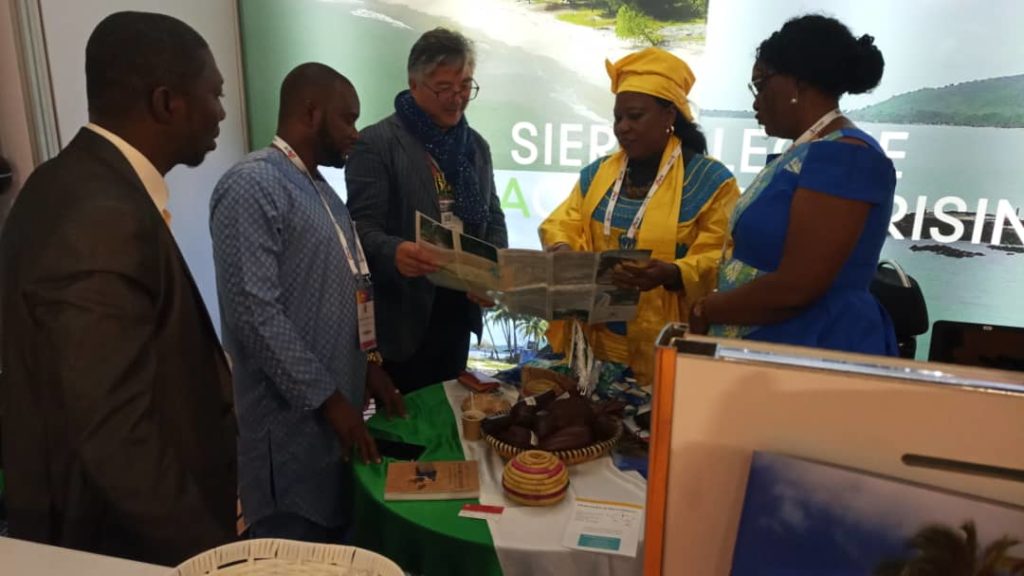 She said the Ministry would liaise with the Ministry of Development and Economic Planning to develop sellable project proposals for possible buy-in by the Chinese.
In another engagement, officials from Guinea Bissau visited the Sierra Leone Stand to network and find ways of forging beneficial collaboration.
They were interested in sending students to Tourist Institutions in Sierra Leone.
The meetings ended with the exchange of gifts. The Minister presented gift items made in Sierra Leone as a way of creating a lasting impression on the minds of the visitors.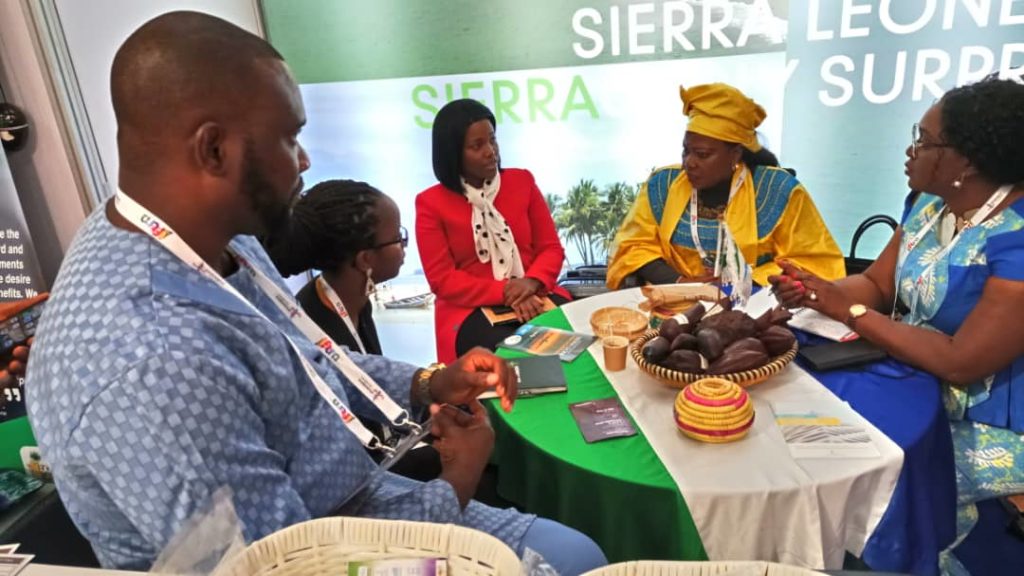 The Private Sector Players from Sierra Leone, Tourism is Life and Golden Tulip Kimbima Hotel made aggressive moves meeting with Travel Professionals, Tour Operators, Cruise Ships and other like-minded businesses.
The third day of the Expo ended with high hopes for a renewed tourism sector in Sierra Leone.