The able Minister, and the Deputy Minister of Tourism and Cultural Affairs, with members of the Ministry, National Tourist Board, Monuments and Relics commission today undertook a timely and well coordinated fact finding familiarisation trip to the Mabala Cultural Village at Mile 6 just after Waterloo community.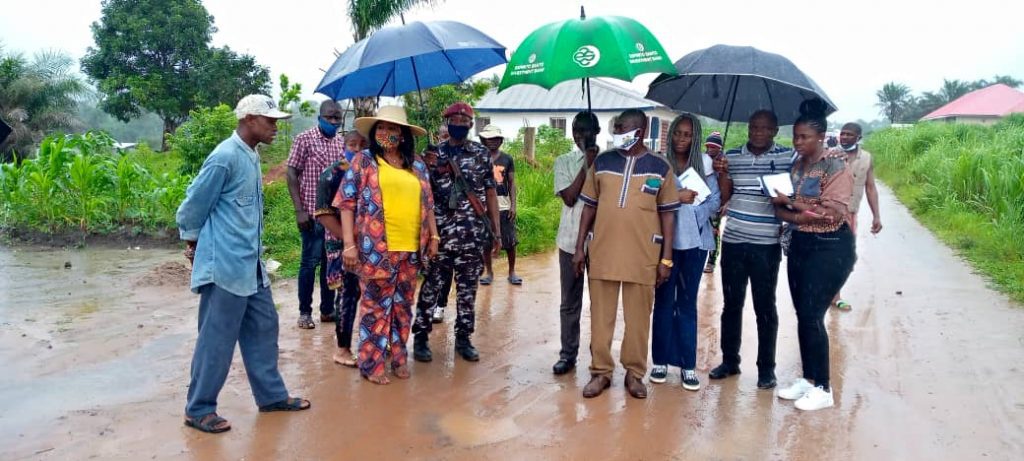 This visit is geared towards the total prevailence and thorough direction on the coordination, positioning and effective management of the readily available cultural village.
The Mabala Cultural Village has been assessed today by the team, and the need to raise it's profile for better running activities which is essential for additional value added for the tourism and Cultural sector. As we now embark on Domestic Tourism (DT) as the way out, for community participation.
The Minister in her wisdom, merged all the professional staff from these subvented agencies, to place ideas on how to improve and add more elements of facilities to booster the existing amenities.
Moreover, Mabala Cultural Village, was only designed for Cultural dancers residences, but from the findings today and the professional dialogues has given a new insight with a clear vision on what to do within the Cultural Village.
From the long tour around the cultural village, the Minister and Deputy Minister engaged few stakeholders of the village, and encouraged to provide security and as well aid with cleaning of the property.
The Deputy Minister of Tourism observed full tradition as he followed traditional rites of greetings by exchange of (Borah) to the headmen and youth wing respectively.
This trip today is expected to yield fair result as the focus of visiting was met by the team.