Key Highlights – October-November 2023
👉A delegation from the Ministry of Tourism and Cultural Affairs, the National Tourist Board and other sector players departed for China to attend a seminar on tourism planning and cultural construction for Sierra Leone at the Central Academy of Culture and Tourism Administration (CACTA) in Beijing. The scholarship for 25 participants was facilitated by the Minister of Tourism and Cultural Affairs, Nabeela Tunis to enhance the capacity and expose sector players to contemporary tourism and cultural models.
👉The Deputy Minister of Tourism and Cultural Affairs, Kadijatu Grace Ahene Kamara engaged all tribal heads (Council of Tribal Heads) of the Western Area at the Ministry's headquarters in Freetown. The purpose of the meeting was to inform them about their assumption of duty and get them up to speed about the Ministry's nationwide plan of activities.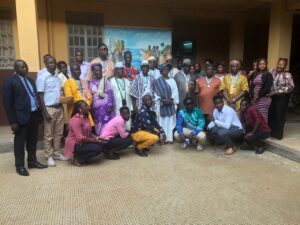 👉The Ministry and the National Tourist Board successfully presented the MTEF 2024/2026 budget at the Ministry of Finance. The budget was unanimously approved by all players in the budget process.
👉The Ministry held a two-day workshop on Tourism Statistics Training for tourism staff of the Ministry and relevant stakeholders. The aim of the training was to develop the capacity of staff and stakeholders to support the tourism sector with credible data collection, analysis and interpretation that will guide the sustainable growth of the sector as well as providing credible information necessary for international tourism development.
👉The Cultural directorate of the Ministry together with the founders of Friends of Sierra Leone Railway Museum explored the tangible railway heritage of the Makeni to Bauya sub-line. They observed the railway staff quarter, waiting building, garage and other significant monuments linked with the railway.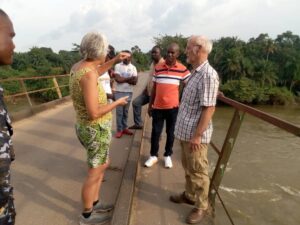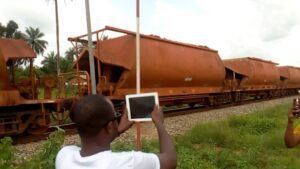 👉Minister of Tourism and Cultural Affairs, Nabeela Tunis graced Miss Sierra Leone beauty pageant. In her keynote address, Minister Tunis said the event falls under the mandate of the Ministry in promoting tourism and the country's rich cultural heritage. She said the pageant was not about crowning a queen but to promote Sierra Leone's tourism and culture.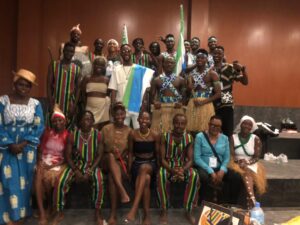 👉With support from the World Bank Sierra Leone Economic Diversification Project (SLEDP), a delegation from the Ministry and the Tourist Board including the Minister, Nabeela Tunis, the Permanent Secretary, Kwame Yankson, the Director of Tourism, Mohamed Jalloh and the General Manager of the Tourist Board, Fatmata Hamid Carew are in Germany to promote Sierra Leone and provide compelling details about the country to the German market. High-level meetings, roadshows and interviews are part of the engagement in Frankfurt and Hamburg.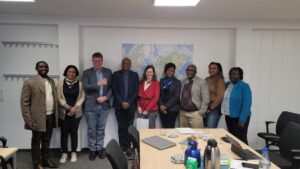 MTCA Communications