27th March, 2023. Ministry's Headquarters, Kingharman Road, Freetown.
The new German Ambassador to Sierra Leone, Jens Kraus-Massè has during this courtesy visit to Sierra Leone's Minister of Tourism and Cultural Affairs, Dr. Memunatu Pratt committed his embassy's support towards the promotion of Sierra Leone's natural and cultural heritage.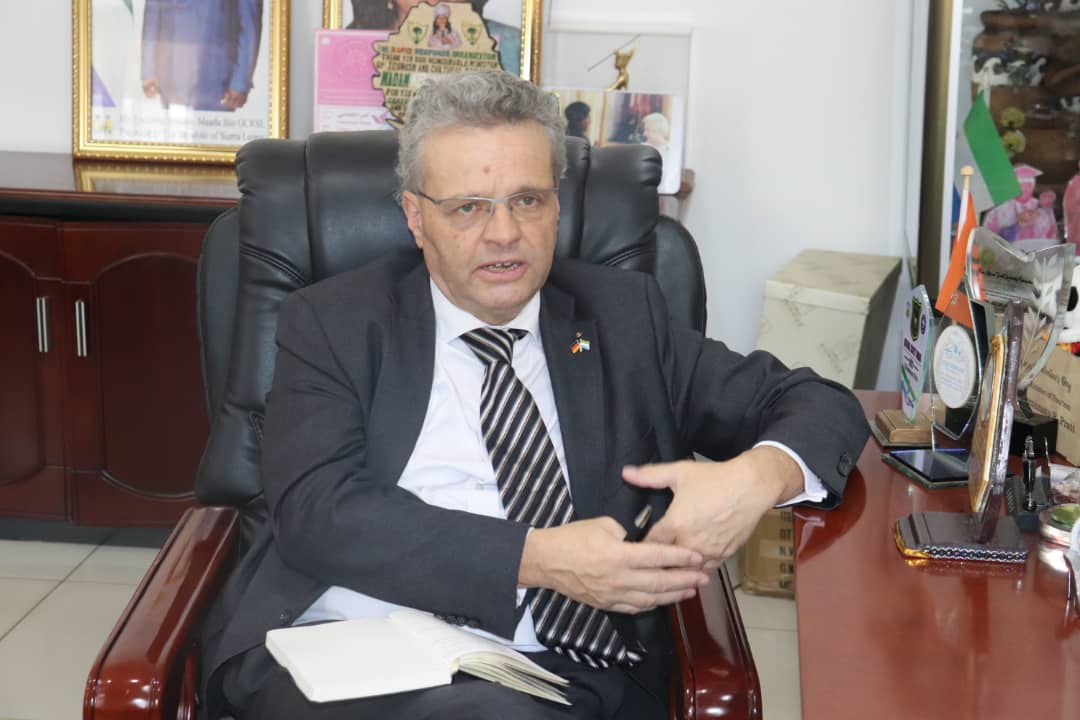 Welcoming the Ambassador, Dr. Pratt said they were honoured to have the Ambassador in their midst saying that his predecessor must have briefed him about the activities of the Ministry. She mentioned that they were recently in Berlin were they attended the ITB and presented a strong case for investment in the tourism sector to a number of tour operators and AirFrance. She stated that Germany has been one of their markets and they have been having a number of tourists from Germany and some have participated in the Budapest Rally as a result of the strong relationship between the two countries.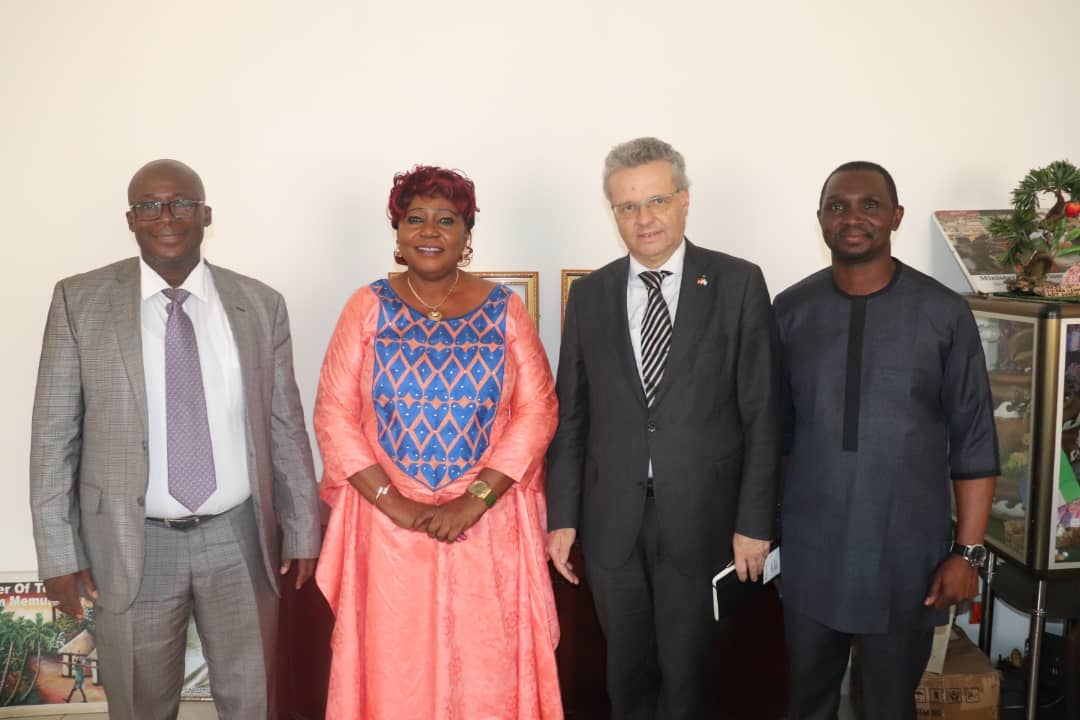 She acknowledged the support the Germany Embassy provided to the new National Museum Complex which she said has gone a long way in giving facelift to the museum. She highlighted the numerous developmental strides the Ministry and its agencies have embarked on in the past four years to position the sector to where it is today. Dr. Pratt informed the Ambassador that they started a good conversation with his predecessor who was interested in the restoration of old Fourah Bay College at Cline Town which is now being done by the US Embassy, she said. She puts that they want to continue the discussions by proposing support training to Arts and Culture by erecting a theatre to host cultural and arts activities.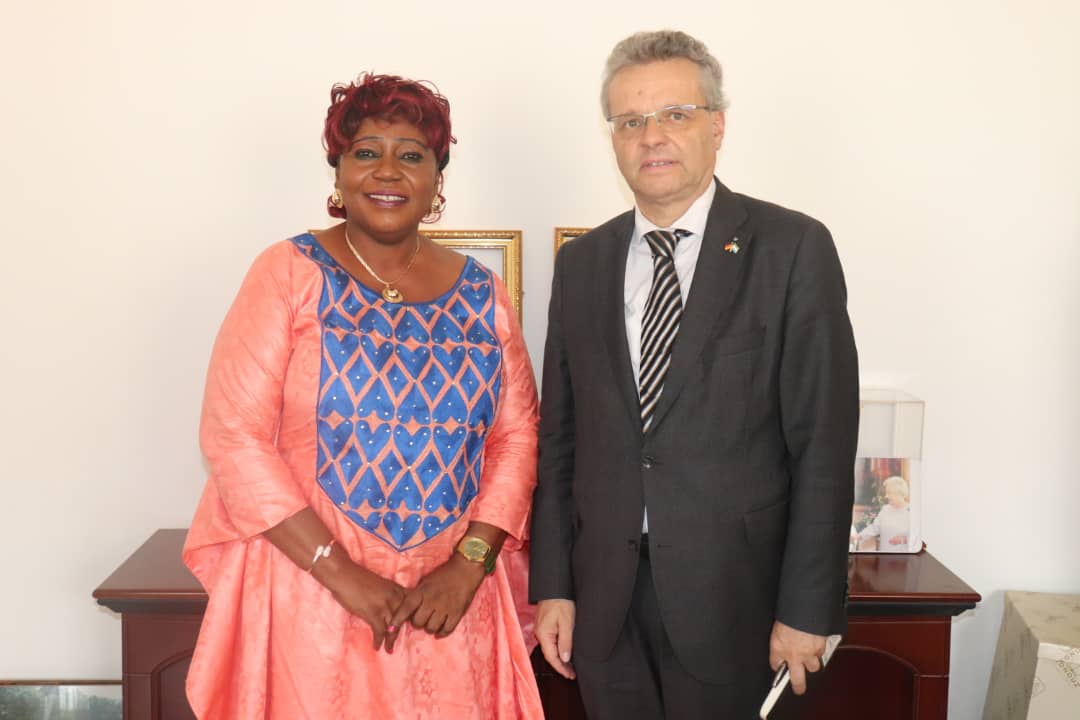 Ambassador Kraus-Massè congratulated Dr. Pratt and team for a successful trip to Germany and the possibilities of remaking the contacts necessary and convince tour operators to include Sierra Leone in their projects. He commended the sector for being ranked by the Times Magazine as one of the greatest places to visit in 2023. He committed his Embassy's support in promoting the protection of the country's natural and cultural heritage while adding that there a multiple opportunities for the sector but they would need to convince institutions in Germany for support. He assured that he would get the Ministry connected to those responsible for eco-tourism in Germany for a proper collaboration.
The Deputy Minister of Tourism and Cultural Affairs, William I.K. Robinson, the Permanent Secretary, Edward Kwame Yankson and the Director of Tourism, Mohamed Jalloh were all part of the meeting.