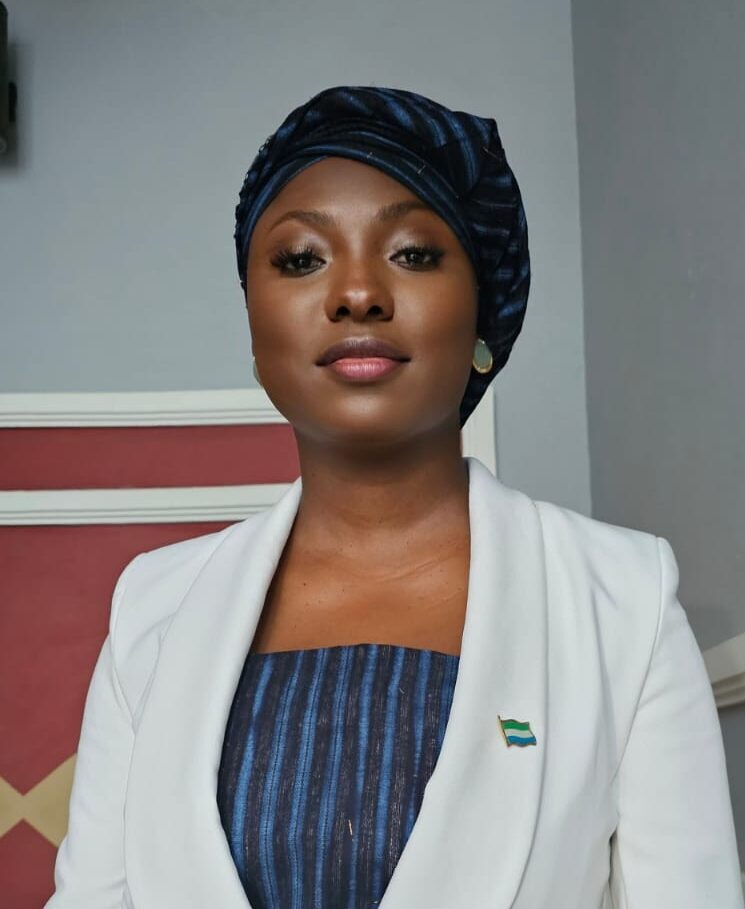 The Deputy Minister Of Tourism & Cultural Affairs
Dr. Kadijatu Grace Ahene Kamara
Prior to her appointment, she was the Director of Strategic Coordination and Management in the Ministry of Foreign Affairs & International Cooperation.
She holds a Doctorate degree in Psychology from the esteemed Grand Canyon University in America .
As a trained and certified Psychologist, Dr. Khadija has contributed significantly in the field of psychology, hospitality, tourism management, and activism for women and youth empowerment, helping individuals overcome personal challenges, trauma, and mental health issues.
Dr. Khadija's ability to deeply connect with communities has earned her a reputation as a compassionate and highly effective Sierra Leonean therapist.
Dr. Khadija has played a crucial role in showcasing Sierra Leone's rich cultural heritage and natural beauty in the hospitality and tourism industry through which, she was able to market the tourist potential of sierra Leone on various international platforms thereby making Sierra Leone a tourist destination.
Through her active involvement in various initiatives, including workshops, mentorship programs, and awareness campaigns, Dr. Khadija has been able to inspire and uplift women and young people in her community by addressing gender disparities and promoting socio-economic growth, striving to create a more equal and prosperous society.
Dr. Khadija has been able to motivate young people to dream big and strive for excellence whether in the realms of psychology, hospitality, or activism since everyone has the ability to create positive change and significantly impact the lives of others.